Main content starts here, tab to start navigating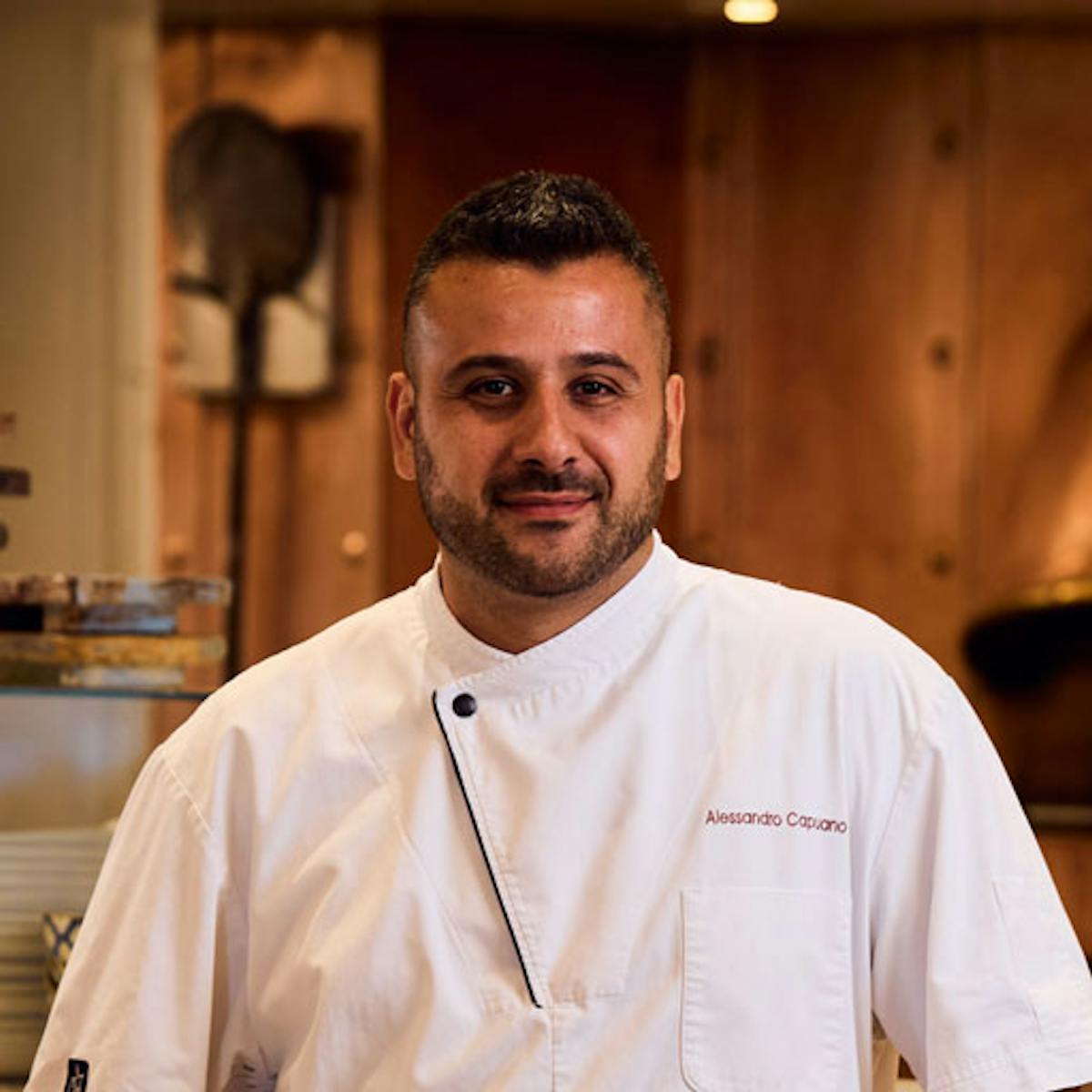 Chef Alessandro Capuano
Executive Chef
Leading the Bottiglia team since August 2022, Chef Alessandro's culinary inspiration comes from his Italian heritage and time he spent watching his mother and grandmother cook as a child. Since then, he has been dedicated to studying the art of cooking, learning from others as well as his own mistakes along the way. His passion, stemming from his love for Italian food and working with fresh ingredients to bring out the best flavors possible, has led him to his new role as Executive Chef at Bottiglia Cucina & Enoteca.
Chef Alessandro began his career as a restaurant manager at Tarallucci e Vino in New York, soon moving on to become Executive Chef at Ponti Rossi. After moving to Las Vegas, he became Executive Chef at Marc's Trattoria before stepping into the kitchen at Bottiglia. Intrigued by the beautiful location and atmosphere of the restaurant, as well as tasty dishes such as the king crab bucatini, his goal is to ensure Bottiglia is the go-to spot for Italian food.
Chef Alessandro's passion for cooking is evident both in and out of the kitchen. When he's not working, he takes pride in learning and practicing different cooking methods to continuously improve his skill. He also enjoys reading, traveling, playing a variety of sports, watching movies and spending time with his family.