5 Things You Need for a Perfect Summer in Las Vegas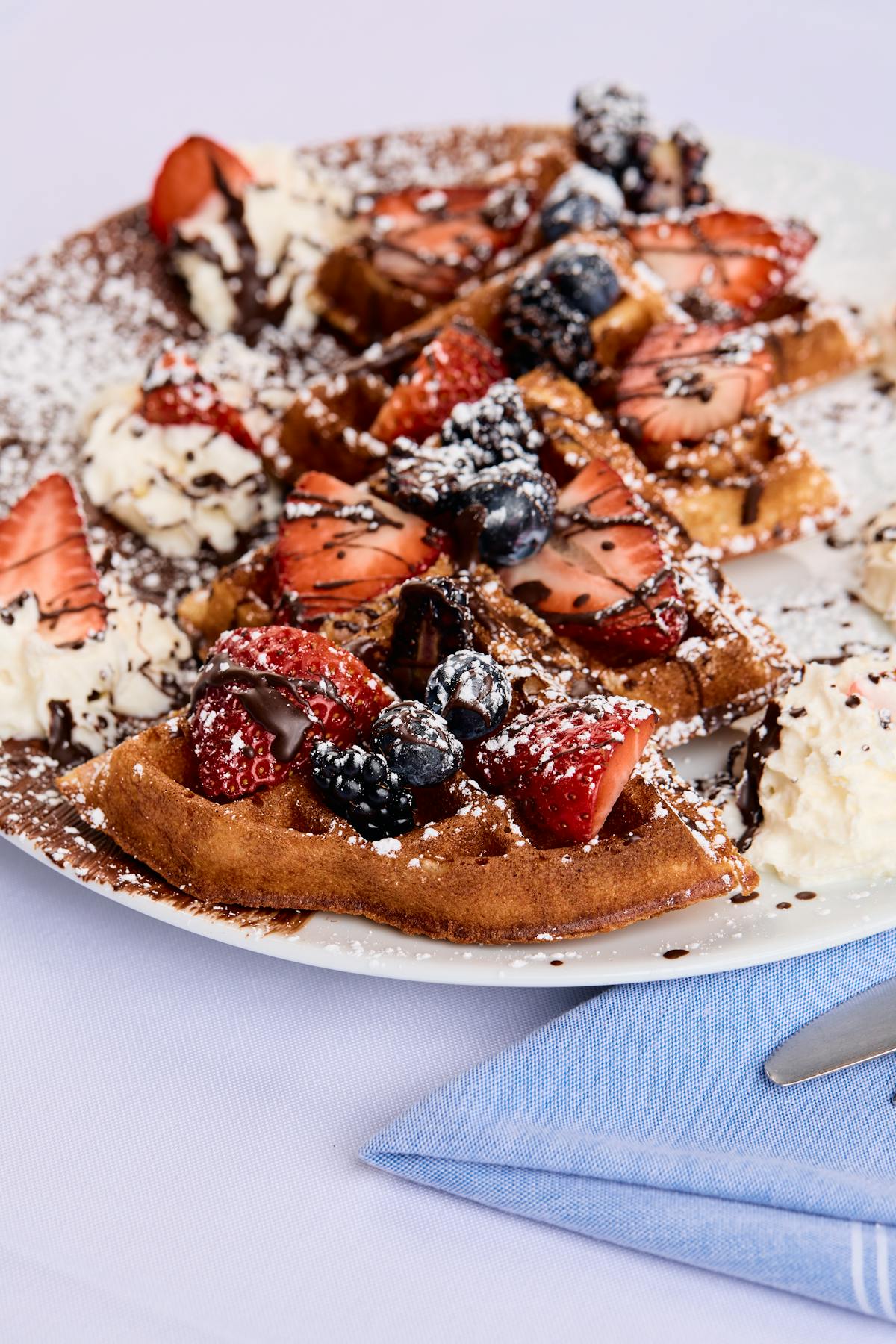 Do Las Vegas Brunch the Right Way at Bottiglia!
It's summertime, so the living should be easy. The perfect way to get into a relaxed state of mind for summer? Indulge in a leisurely brunch in Henderson at Bottiglia Cucina & Enoteca...or come for dinner or drinks later on! Ready to enjoy all that summer has to offer? Here are some of our top tips for having the best summer ever in Las Vegas:
Brunch Las Vegas style with your besties at Bottiglia.
Go ahead: don your prettiest summer dress, put on a sunhat, and join us for a delicious brunch! Brunch is on offer each and every Sunday from 10am-3pm, with an action-packed menu that has something for every appetite. Start by sharing our decadent Coffee Caramel Pecan Sticky Bun, served with an addictive vanilla mascarpone icing, then choose from a number of delicious entrees, ranging from brunch classics like French Toast or Corned Beef Hash to creative concoctions like our decadent Lobster Benedict, composed of butter poached lobster, parmesan creamed spinach, lobster hollandaise. Our brunch options are so delicious, you won't want the meal to end!Paired with a full bar offering cocktails and specialty brunch drinks, it's the perfect place to connect with your besties and relax for a good long stretch in our beautiful, stylish, and airy restaurant.
Two words: shareable drinks! Drinking is more fun with friends, and with Bottiglia's new ShareableDrinks Menu, it's easy to elevate any occasion into a truly festive affair. Made in big batches, these drinks are appropriate for groups and are bound to put you in a party mood! Here's a brief tour of our summer-friendly shareable drinks:
Mega Melon Mule (serves 5-7)This summery concoction is bound to satisfy and refresh! It's made with Grey Goose Le Melon, apricot liqueur, lemon juice, ginger beer, and orange bitters.Extra Okurrr (seen in photo above, serves 8-10)Live it up! This sweet-tart cocktail creation is made with Grey Goose vodka, orange juice, pineapple juice, apricot, pomegranate, lemon, and prosecco. Yum! Yacht Life (serves 10-12)You may not be rich and famous yet, but you can drink like you are right now at Bottiglia! This intoxicating masterpiece of a beverage is made with an entire bottle of Bacardi Superior Rum, mango, pineapple juice, lemon, and pomegranate, and is topped (but of course!) tableside with a bottle of Da Luca Rosé and served with a round of Golden Goose shots.
The perfect Insta-worthy photo at Bottiglia!

If you don't put it on social media, did it really happen? Better not take any risks! You'll undoubtedly score epic amounts of likes when you take the perfect Instagram shot at Bottiglia!
There's plenty of Insta-worthy subject matter to choose from at Bottiglia, from our picture-perfect plates of food to our gorgeous and vibrant cocktail creations. Of course, the restaurant itself also provides the perfect backdrop for group shots of you and your besties or the perfect selfie, too! Be sure to tag us (@bottiglialv) and hashtag it #bottiglialv!
Sunset from our epic patio.

Who can resist a gorgeous sunset? The view is on point from Bottiglia's expansive patio, so join us as dusk descends for the perfect summer spot to enjoy the sunset!
Remember: in Vegas, the weather is well-suited for outdoor dining! Sure, you can enjoy the sweet heat in the summer, but even in the winter, it rarely dips below 60 degrees. That means you can enjoy the sunset all year long! So go ahead, order up another round and watch the sunset unfold!
Live music every Friday after 7pm.

Summer is the perfect time to let loose and party down. At Bottiglia, we've got summer entertainment on lock with weekly live music!
Every Friday after 7pm, you'll be treated to the stylings of some of the area's best musicians. Curious to see what's coming up? Stay up to date with our Events page for the most up to date calendar. Ready to make this the best summer ever? Visit us at Bottiglia Cucina & Enoteca for the best Las Vegas brunch, outdoor patio, and summer drinks! Make your reservation today! Have you visited Bottiglia yet this summer?