5 Spices You Can Find in Our Italian Food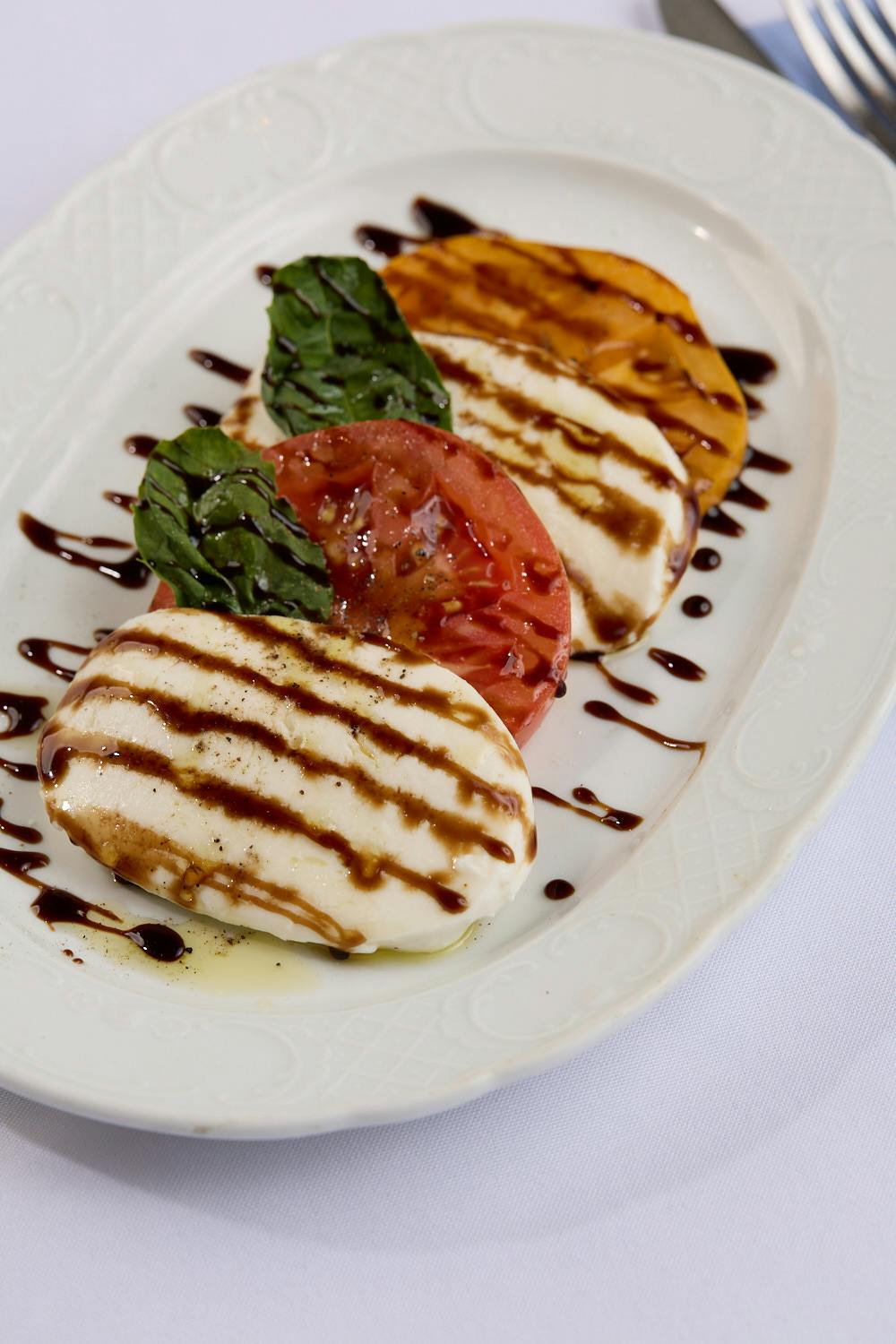 The Secret to the Best Italian Food in Henderson
When you come looking for Italian food in Henderson, there are a handful of spices that you can expect to find in our Italian food. We include spices such as basil, cherry peppers, spicy calabrian chili, garlic, and parsley.
Basil
In almost all of our Italian food dishes you can expect to find sweet basil, and not just in things like our marinara sauce or used as an herb to flavor a steaming plate of pasta or soups. We integrate basil into nearly all of our delicious meals for many reasons. The entire plant brings forth a therapeutic value rich in nutrients like vitamin A and C, iron, zinc, calcium, and can be used to treat any number of ailments, reducing stress and anxiety while stimulating and revitalizing your body. With every mouthful of basil infused Italian dishes you will feel yourself relax, forget about your problems or your exhaustion, and walk away feeling rejuvenated.
Parsley
Just as common as basil, our parsley is more than a garnish. Jam packed with vitamins and nutrients, this emerald herb will help you to get the minerals you so desperately need including potassium and iron alongside vitamins A, B, and C. Enjoy an extra glass of wine or a delicious tiramisu at the end of the night knowing that parsley helps you to balance your blood sugar and offsets the impact of diabetes. Walk away with an improved and well modulated immune system and beat any inflammation with our delicious parsley infused dishes.
Garlic
It was Hippocrates who stated that medicine should be food and food should be medicine. Garlic was used to treat medical conditions of old throughout ancient Greece and is still integrated in our delicious Italian food today. With its potent medicinal properties, we bring to your dish highly nutritious garlic rich in vitamin B6, vitamin C, selenium, and fiber. Helping you to improve your immune system and reduce your blood pressure, you will find that after just one meal with us, every bite of garlic infused food will help you to feel better and look better.
Cherry Peppers
The cherry peppers used in our Italian food spices collection are pumpkin shaped Chili Peppers characterized by the aromatic and sweet flesh they provide. The peppers we integrate into our meals make for popular antipasto dishes, stuffed with things like cheeses and meats, and are perfect for appetizers. We select the very best of produce from every harvest picking only crops that bring to your table uniformity, vibrant colors, and a texture so pristine that you will walk away satiated.
Spicy Calabrian Chili
The spicy Calabrian chili we use is exciting and adventurous, bringing a special taste to our culinary masterpieces. Coming from the Calabrian area of Italy this tiny chili is jam-packed with smokey, salty, and fruity tastes. A versatile ingredient, these red chillies are used as pizza toppings, added to different salamis, and integrated into meat and pasta dishes, effectively bringing just a little bit of heat to any number of foods.
Savor these Spices with the Finest Italian Food in Henderson
If you are ready to enjoy these spices and more, book your reservation at Bottiglia today. RSVP for a dinner you won't forget.